Howard W. Horne Legacy Award
Very few people could accomplish what Howard W. Horne accomplished in his lifetime.
Together with some of Houston's most influential real estate professionals, like Gerald Hines and Henry S. Miller, he changed the face of downtown Houston and the real estate profession. As owner and chairman of The Horne Company, Howard directed the leasing of such buildings as One Shell Plaza, Two Shell Plaza, Pennzoil Place, and he also participated in the land assemblage for these structures. He represented many of the major corporations in Houston such as Tenneco, Federal Reserve Bank of Houston, Hines Interests to name a few. Howard had the innate ability to foster relationships with almost everyone he met. Under his direction, The Horne Company became recognized as one of the country's leading brokerage firms, employing more than 250 people. Even today, many of Houston's most prominent real estate firms continue to be influenced by Howard's standards of excellence.
In 2013, NAIOP introduced the Howard W. Horne Legacy Award for a member of the commercial real estate industry who has made significant contributions to Houston as a professional and civic leader.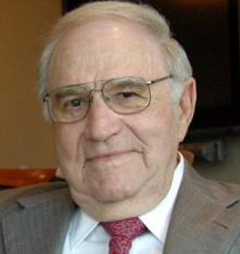 Recipients of the Howard W. Horne Legacy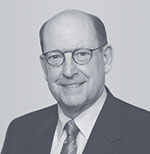 Lou Cushman
Mr. Cushman began his real estate career in New York City in 1965 with his father (who was Executive Vice President of Cushman & Wakefield before leaving in 1964 to start his own firm) at J.C. Cushman, Inc. He joined Cushman & Wakefield as Vice President in New York City in 1967, working out of its Wall Street office, and relocated from New York in 1971 to open and head up its office in Houston. With his twin brother, John C. Cushman, III, Mr. Cushman left Cushman & Wakefield in 1978 to co-found Cushman Realty Corporation as Chairman of the Board, a privately-held commercial real estate brokerage. Cushman Realty had a total of 197 employees, 93 of them brokers, in 11 offices across the U.S. prior to merging with Cushman & Wakefield in 2001. In 2015, Cushman & Wakefield was acquired by DTZ, later renamed Cushman & Wakefield, with the headquarters subsequently relocated from New York City to Chicago. Mr. Cushman served on the Board of Directors and the Global Advisory Board of Cushman & Wakefield, Inc.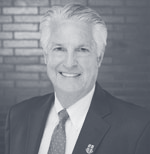 David Harvey, Jr.
David Harvey, Jr. was born and raised in Houston and is one of 11 children of Pat and David Harvey, Sr. (founder). David joined D.E. Harvey Builders in 1977 after attending Notre Dame where he studied Architecture, and the University of Colorado where he received a B.S. Degree in Architectural Engineering. In 1986, he assumed the presidency and currently serves as Co-Chairman of the Board. He is a current board member of Catholic Charities, Founding Board member of Cristo Rey High School, Rice Design Alliance (previous Chairman of Board) and University of St. Thomas (Life Board Member). He is the recipient of the 2014 Ernst and Young Entrepreneur of the Year Award, the 2018 Houston Business Journal Lifetime Achievement Award. David's role remains involved in Harvey's Safety Program, Senior Level Project Manager/ Director training, risk and financial management and investments. Harvey has proudly trained and promoted over two dozen future leaders who have earned rights to purchase equity ownership at Harvey, ensuring a successful future for the organization.
Ric Campo
Richard Campo is Chairman of the Board and Chief Executive Officer of Camden Property Trust, one of the nation's largest multifamily Real Estate Investment Trusts. Mr. Campo began his real estate career after graduating from Oregon State University in 1976. After working for a private Houston real estate company, Mr. Campo co-founded Camden's predecessor companies in 1982 and has spent almost 30 years building a company of great people that are renowned for their management proficiency, their development and construction capabilities and their savvy in the areas of technology, training and marketing. He has led the development, management, acquisition and disposition of real estate properties valued in excess of $20 billion; and under his leadership, Camden has grown from a Texas-based real estate firm with assets valued at $200 million in 1993 to an industry leader with a national footprint and assets valued at more than $10 billion. Mr. Campo serves on the Board of Directors of several organizations that focus on the economic development, business outlook and future growth of Houston, including Central Houston, Inc. and the Greater Houston Partnership. Mr. Campo is the past Chairman of the Houston First Corporation, a local government corporation that facilitates the city's economic growth through the business of conventions and the arts and the Houston Super Bowl Host Committee, responsible for Super Bowl LI festivities and logistics, including Super Bowl Central, the Business Connect Program and the Committee's charitable arm. Mr. Campo currently serves as the Chairman of the Port of Houston Authority.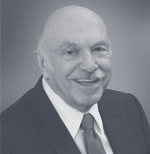 Ed Wulfe
Ed Wulfe, founder of Wulfe & Co. and long-time Houston real estate icon has dedicated much of his career to staying actively involved in the community exhibiting a commitment to the city's progress. Among his proudest contributions are having served as Chairman of the Main Street Coalition where he led the redevelopment of Houston's Main Street Corridor creating and expanding the city's light-rail transit system; successfully Co-Chairing the Bayou Greenway Initiative $100 million parks bond issue which added 250 miles of hike-and-bike trails along the bayous within the city limits. Wulfe's passion for advocacy and civic engagement spills over into his business interests drawing into projects that are not just commercially successful, but work in the best interests of residents, such as Meyerland Plaza, a two-time winner of the Kenneth Leventhal Legacy Award for "Projects that Make a Difference;" Gulfgate Center, recipient of two Landmark Awards as the "Best Commercial Real Estate Rehabilitation/Renovation Project" and the "Best Impact on the Community Project," and winner of the Development of Distinction Award from the Urban Land Institute; and BLVD Place which received the Landmark Award for "Best Mixed-Use Project."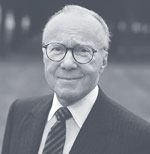 Gerald Hines
Since founding Hines in 1957, Mr. Hines has built the company into one of the leading real estate firms in the world. As Founder and Chairman, Mr. Hines is responsible for directing all firm policy and procedure, as well as participating in major new business ventures and cultivating new and existing investor relations. He oversees a portfolio of more than 1,000 properties, totaling over 339 million square feet. The firm has more than $42.7 billion of assets under management, including $42.2 billion in equity and debt assets Hines manages as fiduciary. He has expanded the scope of the company by moving into foreign markets, introducing new product lines, initiating the firm's acquisition program, and developing major new sources of equity and debt financing.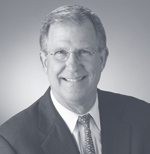 Robert Duncan
Robert Duncan is Founder and Chairman of Transwestern, directing the company's expansion from a small Texas development firm to the diversified global real estate organization. He exemplifies true humility and a genuine desire to help others achieve true success. Robert has dedicated much of his time to the betterment of the City of Houston and is proud of the community, exhibiting a commitment to its progress.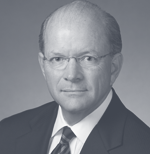 Dan Bellow
Dan Bellow is President of JLL – Houston and is responsible for operations in Houston and Louisiana. Like Howard Horne, he is a man of his word. He shares many of the same character traits as Howard –honesty, integrity and generosity. Dan learned to build relationships with his clients and peers basedon personal connections. Today, Dan strives to instill within his team the importance of building lasting relationships with clients that encourage trust.